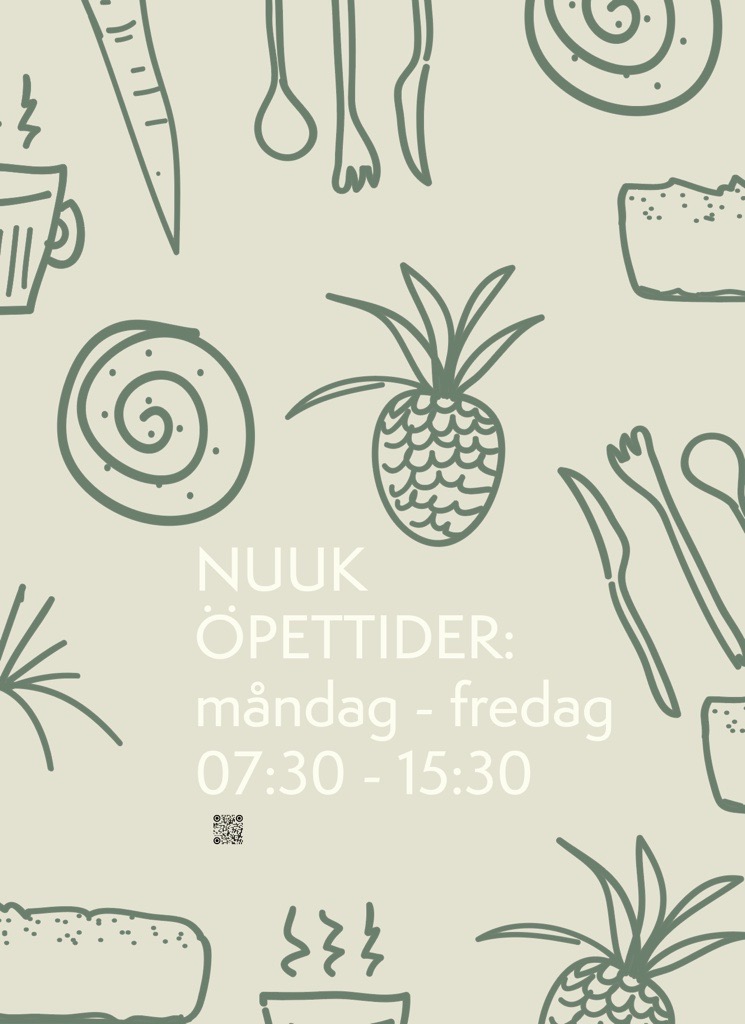 Weekly lunch menu and prices are shown in Nuuk. 
Sweet stuff
Home baked treats. These vary from day to day.
Breakfast sandwiches
Cheese and tomato
Cheese, ham and tomato
Avocado
Egg mayonnaise
Surprise
Small eats
Jogurt, musli and honey
Overnight oats and berries
Fresh seasonal sliced fruit
Scones, jam and cream cheese
Smoothies, always 2 " flavours"
Soft bread rolls
(Base of salad, cream cheese and tomato jam.)
Spicy tuna and avocad0
Chicken curry
Egg salad and parma ham
Coffee and
Espresso Macchiato
Espresso: double/single
Americano
Cortado
Braincoffee
Cappuccino
Caffe latte
Latte Machiatto
Cold drinks
Selected assortment.